Moksha - Co Founder and Senior Teacher
MOKSHA
Moksha has been practising yoga for more than 25 years. Moksha started the practice looking for a way to heal his shoulder from a snow boarding injury and it slowly became a part of his life. He started his practice at the Gold Coast Yoga Centre with Mark Togni and loved the discipline of Ashtanga Yoga. He then traveled to Byron to study with Dena Kingsberg and embarked on a TT with her. He then traveled to India to practice with Pattabhi Jois.
He returned to Perth in 2003 and started working on his vision to create a sacred space for anyone seeking to learn and deepen their practice in a warm, open and accepting space.
In 2005 Yoga Om was born, starting as an Ashtanga Studio, it has now expanded to offering Vinyasa, Ashtanga, Yin, Pranayama, Meditation, Workshops, Retreats and Teachers Training.
Yoga has created more space in my everyday life. The practice of Asana, Pranayama and Meditation has created strength and balance in body, mind and spirit. I feel stronger and so much better, mentally and physically than I did in my twenties.
Apart from Yoga, Moksha loves being in the ocean, he is a passionate Kite Surfer, Musician and loves spending time nurturing the garden.
Puja - Co Founder and Senior Teacher
PUJA
Born and raised in Calcutta, India, Yoga was always an integral part of Puja's family and culture. From memories of her mother praying, chanting and practicing Pranayama, the many aspects of Yoga have had a profound effect on Puja's life. In 2000 Puja met Moksha and was introduced to the Ashtanga system, which she embraced immediately. She completed her teachers training with Moksha, has travelled to Mysore to study with Sharath and returns regularly with her family to Goa, India, to practice under the instruction and guidance of Rolf and Marci Naujokat. Taking the opportunity to do workshops with some of the most amazing Yogis; Paddy McGrath, Simon Borg Olivier, Tiffany Cruikshank and Mark Robberds, has been some of the most rewarding experiences on this path.

Although regular practice has often been challenged by her role as a mother to three beautiful boys, Puja always returns to her mat with love, compassion and humility. Puja's teaching style is strongly influenced by her compassion for integrating the challenges and rewards of life off the yoga mat, such as being a busy mum, onto the yoga mat.
Puja is a certified kids yoga teacher and is passionate about healing the body naturally with homeopathy and nutrition. Like the practice of yoga, she feels beautiful food allows the body to be respected, treated and loved, for the temple that it is.
I'm thankful to all the teachers and students past and present I have had the honour to meet and work with.

Tony - Yin Senior Teacher
TONY TURNER
Tony has been practicing yoga for more than 20 years. Due to his demanding work in the film industry, and suffering chronic back problems, he took up Yoga to help unwind and find a balance in his life.
In 2008 he completed a 200hour Teacher Training with Moksha from Yoga Om, mainly focusing on the Ashtanga and Iyengar styles of yoga. Realising he was still very tight in his pelvic area and hips, Tony with the influence of his chiropractor, decided to learn more about the quiet practice of Yin Yoga.
Since this discovery, Tony has now studied 550hours inYin Yoga and Anatomy in Asia and the US with Paul Grilley. He has taken this amazing knowledge, and now teaches Yin Yoga at some of Perth's most well known Yoga studios. More recently Tony was a Mentor Teacher for students undertaking Jo Phee and Joe Barnett's 200hour Yin Yoga Teacher Training in Bali
Tony is also a practicing Reflexologist and worked for 2 years at the 'Alternative Medicine Centre'. He worked on people's feet, and he also did one on one Assisted Yin Yoga sessions with clients to help with their flexibility. He now works from home offering the same services.
Aside from teaching yoga, Tony enjoys music, playing guitar, surfing, cooking and spending time in the garden.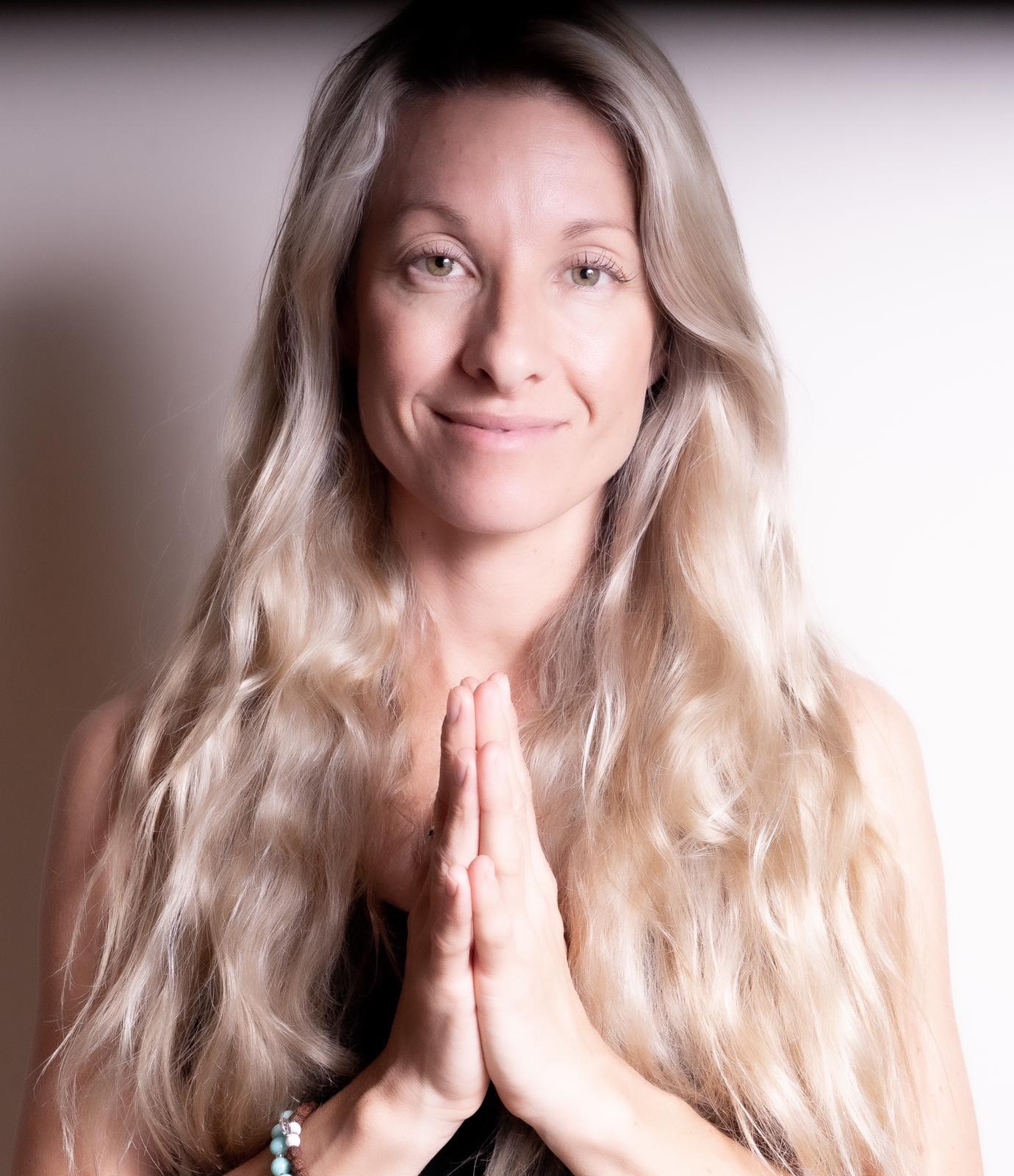 Tanya's yoga journey began with Morrison McQueen at the Scarborough Yoga Centre, 11 years ago, as a way of building outer and inner strength - when her first child was born very ill. At the time Tanya was a Certified group and personal trainer, specialised in teaching Core conditioning and Pilates fundamental mat-work. Drawn mainly to practises that focused on strengthening, centring and alignment of breath and body - Yoga "felt like coming home."

Encouraged by her teachers, Tanya became a dedicated Ashtanga practitioner - nurtured and inspired by her yoga teachers, Noelette Zafer and Yong .....
Over the years Tanya credits her continued growth to other teachers like Anthony Zafer, and Moksha and Puja of Yoga Om; who all helped to shape her practise and spiritual pathway.
As Yoga became not only a class practise, but a way of life - Tanya felt compelled to share her love for this practise with others. Her teacher training began with YogaFit international and continues on with Donna and Kate at The Yoga Vine.
"Yoga brought me home to who I am, for this I am eternally grateful."